RELATIONAL HORSEMANSHIP 102
Understanding the Mind / Space Balance – Leadership's Expression of Self-Carriage
Join instructor Brooke Rempel for a 5 week virtual workshop series where she'll help you develop your understanding of your horses natural self-carriage and how the balance of mind and space are the key ingredients to the expression of self-carriage. This course builds on the information you learned through RH101 and integrates the four intentions of pressure into one harmonious conversation!
In this course you will develop your ability to flow between the needs of your horse and will learn how your energy and connection allows self-carriage to demonstrate itself! The knowledge you gain from this course will not only help your interactions with your horse, but will deepen your understanding of how a Relational foundation sets the stage for a riding experience based on trust, acceptance and empowerment!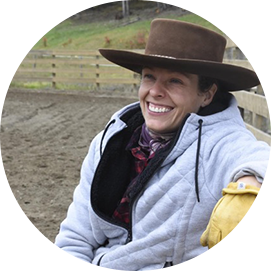 In This Course You Will Learn How To:
Integrate the four intentions of pressure into one continuous dialogue
Create the balance between mind and space
Develop your understanding of self-carriage
Develop the confidence to create self-carriage with your horse
Begin the process of understanding how your aids will be defined
Maintain your leadership abilities as we increase the level of intensity
Session #1 – Apr 18, 2023 at 7pm MDT
Session #2 – Apr 20, 2023 at 7pm MDT
Session #3 – Apr 25, 2023 at 7pm MDT
Session #4 – May 2, 2023 at 7pm MDT
Session #5 – May 9, 2023 at 7pm MDT
THIS WORKSHOP IS LIMITED TO 30 PARTICIPANTS.
It is only available for members of The Relational Horsemanship Master Course. If you aren't already a member and you want to join the workshop, you can buy a membership when you sign up!
Relational Horsemanship 102
Understanding the Mind/Space Balance
Special Discounted Offer Only $395
Save $105!
REGISTRATION IS CURRENTLY CLOSED.