Relational Horsemanship 101 – Where do I start?
Understanding the Leadership components of Relational Horsemanship
Join instructor Brooke Rempel for a 5 week virtual workshop series where she'll guide you through the leadership components of Relational Horsemanship. You'll have an opportunity to learn more about what it means to meet your horse's needs and to understand the effect we, as riders/horse people, have on our horses. You'll develop an understanding of how your perspective can influence how you interpret your horse.
In this course you will become a more confident and compassionate leader, empowering your equine partnership to flourish! The knowledge you gain from this course will not only help your interactions with your horse, but also encourage greater insight of yourself and those around you. You'll be given tools to start the dialogue with your equine partner and insights to begin your Relational Horsemanship journey.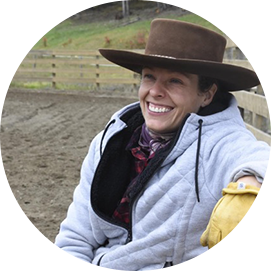 In This Course You Will Learn How To:
Identify how your perspectives are influencing your horsemanship and see what is truly happening with your interactions
Recognize your interpretations and perspectives
Understand how your emotional state of being has an effect on your horses ability to connect
Become a confident, compassionate leader
Identify your horse's primary needs (Mind, Space, or Pressure)
Begin the relational dialogue with your equine partner
Dates:
Class 1: April 2nd 10am-11am MST
Class 2: April 9th 7pm-8pm MST
Class 3: April 23rd 10am-11am MST
Class 4: April 30th 10am-11am MST
Class 5: May 7th 10am-11am MST
This workshop is limited to 25 participants.
It is only available for members of The Relational Horsemanship Master Course. If you aren't already a member and you want to join the workshop, you can buy a membership when you sign up!
"Relational Horsemanship 101 – Where do I start?" Workshop
Regular Price $395
Special Discounted Offer Only $295 
Save $100