Application for Online Mentorship with Josh Nichol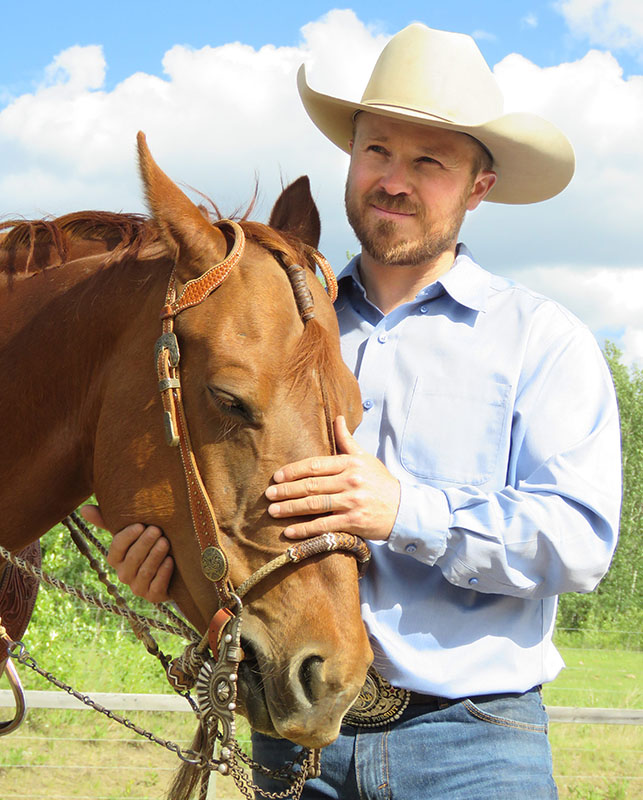 Josh Nichol
Josh is a seasoned horseman and highly sought-after clinician but the place he tends to enjoy most is being out in the pasture working cattle with his horses and dogs.  Balance, connection, and purpose are all things that Josh loves to inspire in his students and his unique Relational Horsemanship approach is now helping horses and riders build deeper relationships all over the world.  Josh has learned from some of the best horsemen in the business but he will often tell you that his greatest teachers are the horses themselves. 
From colt starting in Nevada, USA to classical dressage training in Ontario, Canada, Josh is more than your average cowboy and his passion for education means that he is also a life-long learner.  If you get the chance to meet Josh in person at a clinic, it won't take long for you to notice that horses genuinely like being around him and one of his students even shared that, "I've worked with a lot of great horse trainers but my horse likes Josh the best."
The Online Mentorship with Josh Nichol program is currently full but you are welcome to apply if you would like to be added to the waitlist.  We can also send you details about other online learning options so please get in touch to let us know more about the goals you'd like to reach.  We're here to help!  
Ready to start the conversation?
Fill out the application below and we will get in touch within 24-48 hours.