Application for Online Mentorship with JN Advanced Instructors
Meet our instructors: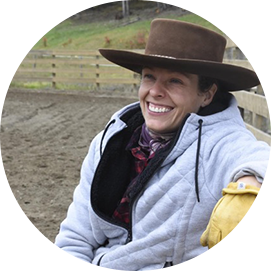 Brooke Rempel
Brooke Rempel started taking clinics with Josh in 2007 and began her own Relational Horsemanship "deep dive" in 2012 with a two year, full-time apprenticeship.  For many years, Brooke was Josh's only apprentice and she became the first JN Advanced Instructor to teach students online in addition to teaching clinics all over western Canada.  Her wide range of experience in the horse world spans from hunter/jumpers to Friesian breed shows and bridle horse development. 
Brooke is a well-established trainer and she is also passionate about coaching and mentoring riders through the personal growth process.  By utilizing the horses' behaviour as feedback, Brooke is gifted at helping people deepen their energetic awareness and feel inspired to embrace a more liberated lifestyle.  Online mentorship with Brooke Rempel is currently full but you can request to join her waitlist for the next available spot.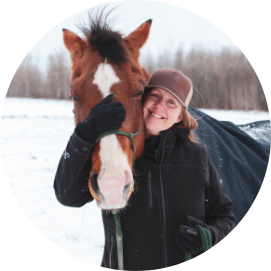 Brook Bouquot
Brook Bouquot met Josh in 2008 when he taught a clinic in her hometown Whitehorse, Yukon.  Prior to that, Brook spent nearly a decade travelling and working with horses in Australia, the United Kingdom, and the USA.  She is a dressage enthusiast at heart but she loves utilizing the principles of Relational Horsemanship in any classical pursuit regardless of discipline. 
Brook's adventurous spirit and voracious appetite for learning allows her to connect well with students who are looking for holistic solutions that integrate philosophical, biomechanical, and experiential answers for progressing their horsemanship.  Brook is also a Classical Osteopathic Manual Practitioner for people and is in the process of completing her post-graduate studies in animal osteopathy.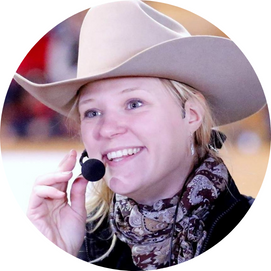 Emelie Letskog
Emilie is a life-long horse enthusiast and is the owner of EmJoy Horses in Sweden!  Emilie met Josh in 2013 and has loved taking her horsemanship deeper under his guidance and mentorship.  Emilie has experience in starting horses, western showing, and extreme cowboy racing.  Her passion in life is to work with horses and humans who are struggling and help them get unstuck.  Emilie lives and works in Sweden but has travelled to Canada multiple times to ride with Josh and offers online mentorship in English and Swedish.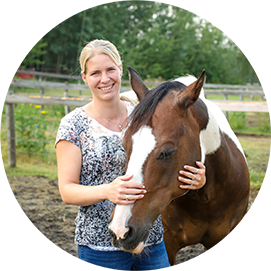 Carlee Anderson
Carlee went to school and received her Level 1 EC English and Western coaching certificate at the age of 18. Since then she has been building her business and knowledge through many great mentors, including Josh Nichol. She competed for a few years in reining but always sought a more connected way of riding for achieving maneuvers. She ended up learning some classical dressage that she applied to her reining fundamentals. Through the years her program has become non discipline specific. Her number one priority for every horse and rider is BALANCE in all aspects of their relationship, which when achieved can help riders and horses in any discipline. Carlee takes a holistic approach to training that considers each horse individually. She never rushes a horse through any program and focuses first and foremost on the horse's happiness and emotional esteem.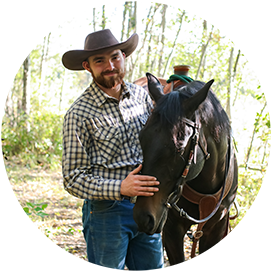 Matthew Doyle
Matt loves colt starting, problem solving, and helping people open doors to new relational depths.  Matt grew up riding bareback in the mountains and was one of Josh's youngest mentorship students when he started training with Josh at the age of thirteen.  He is passionate about sharing the lessons he has learned over the years and his earnest desire to help people makes him really easy to talk to.  Matt loves to get his own horses out on cattle and work toward goals such as brandings and finishing bridle horses.  He also really enjoys working with horses that require more patience because Matt finds that those horses often inspire the greatest changes in people.
Zuzana Schrammová
Zuzana is passionate about the feeling of harmony and power expressed in peace through the movements of classical dressage. She met Josh in 2010 and her pursuit of Relational Horsemanship is ongoing; she also studies classical dressage as practiced and taught by the Portuguese master Manuel Jorge de Oliveira (Vertical) in Germany. Zuzana loves connecting the 3 facets of leadership, seat/rider biomechanics, and athleticism to use Relationally Vertical training in her work. Zu owns ZS Horses and rides/trains in Enderby, BC.
Ready to start the conversation?
Fill out the application below and we will get in touch within 24-48 hours.