Application for Online Mentorship with JN Advanced Instructors
Meet our instructors: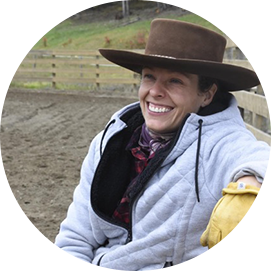 Brooke Rempel, JN Advanced Instructor
For many years, Brooke was Josh's one and only apprentice and began learning with Josh in 2012.  Brooke then became the first JN Advanced Instructor to teach students online in "Level 2.5" in addition to teaching clinics all over western Canada.  Her wide range of experience in the horse world spans from hunter/jumpers to Friesian breed shows and bridle horse development.  Brooke is a well-established trainer and she is especially effective at helping riders create a soft feel and lasting connection with their horses.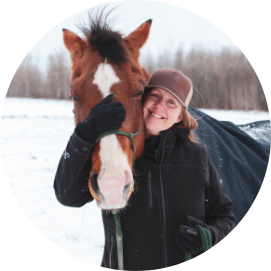 Brook Bouquot, JN Advanced Instructor
Brook Bouquot met Josh in 2008 when he taught a clinic in her hometown Whitehorse, Yukon.  Prior to that, Brook spent nearly a decade travelling and working with horses in Australia, the United Kingdom, and the USA.  She is a dressage enthusiast at heart but she loves utilizing the principles of relational horsemanship in any kind of tack.  Brook is also a Classical Osteopathic Manual Practitioner for people and is in the process of doing her animal osteopathy training.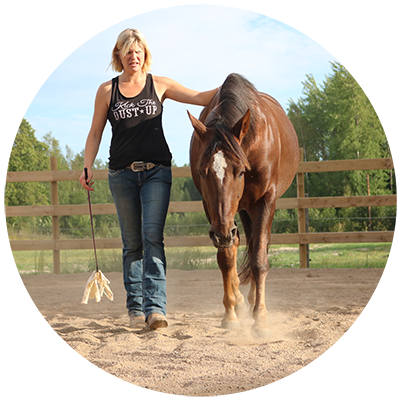 Emelie Letskog, JN Advanced Instructor
Emilie is a life-long horse enthusiast and is the owner of EmJoy Horses in Sweden!  Emilie met Josh in 2013 and has loved taking her horsemanship deeper under his guidance and mentorship.  Emilie has experience in starting horses, western showing, and extreme cowboy racing.  Her passion in life is to work with horses and humans who are struggling and help them get unstuck.  Emilie lives and works in Sweden but has travelled to Canada multiple times to ride with Josh and offers online mentorship in English and Swedish.  
Ready to start the conversation?
Fill out the application below and we will get in touch within 24-48 hours.